Background
The Every Girl Can™ Learning Institute, Inc. (EGCLI) was incorporated in Maryland, on March 10, 2015 and received non-profit status in September of that year. Based in Silver Spring, Maryland, USA, EGCLI is committed to enriching the lives of girls to soar and thrive. Our two-fold mission is to provide girls life skills enrichment programs that help ensure their success in school, career and community and; to give them experiences, exposure and tools that build confidence, a positive self-image, respect, trust and integrity in their everyday lives.
EGCLI made its public debut as the new sponsor of the Every Girl Can™ Conference (formerly the Every Girl Can™ "SMART Image" Conference under the management of KYMS Image International, LLC.). Themed, Girls Rising Through Leadership, the 8th annual conference for girls in 5th to 8th grade and women took place on Saturday, May 7, 2016 at Montgomery College, Health Sciences Center, Silver Spring/Takoma Park campus. The event was free for girls and supported in part by the generous donation of time and resources by Montgomery College, dedicated business and professional women as well as sponsors under the guidance of the EGCLI Board of Directors.
EGCLI founder and president, Yasmin Anderson-Smith, first created Every Girl Can™ as an after-school enrichment program at Takoma Park Middle School (TPMS) in 2007 during her first term there as PTA co-president. http://bit.ly/1UNJArq Yasmin responded to the need for a new after-school program for girls at TPMS with the words, "I can do it." In 2008, Yasmin launched the Every Girl Can™ "SMART Image" Conference (held at Riderwood in Silver Spring, Maryland) in order to include other professional women and reach even more girls. In 2009, 2010, 2011, 2013 and 2014, conferences were held at Bowie State University in collaboration with the Henry Wise Wellness Center. The 2015 conference, themed, Your Future is STEMtastic) was held at Montgomery College. Please watch the conference video here  http://bit.ly/1JiKwOt  and visit our Videos page to view more clips of past conferences.
Charter Board of Directors
ade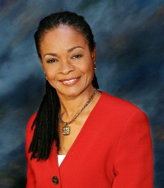 Yasmin Anderson-Smith, MCRP – Founder and President
Yasmin Anderson-Smith, is an award-winning speaker, trainer, coach and published author. Yasmin ignites aspiring professionals and careerists to soar and shine with distinction and gain competitive advantage in today's crowded global business marketplace. A former management professional, Yasmin re-branded her career in 2007 as an entrepreneur. Her leading-edge experience in workplace excellence training, personal branding, professional development and civility skills helps college students, business women and young professionals sharpen their skills in career-readiness and advancement. Known as a leader in her field, Yasmin brings high enthusiasm, insight and inspiration to all her programs in order to touch the hearts and minds of participants. In 2007, Yasmin created Every Girl Can™ to help teen girls project confidence, civility and embrace a healthy body image. Yasmin has published several articles, a white paper and blogs on business image, personal branding and civility http://bit.ly/1lbhjYh and is co-author of the books, The Power of Civility and Executive Image Power. This Jamaican-born, Maryland resident is the mother of three children who are MCPS graduates. Two have completed college and one is currently a junior.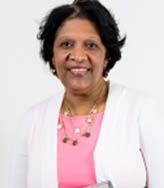 Althea Vincent, CPA - Treasurer
Since 2008 Althea has been the manager of Walker and Company, LLP, an accounting firm located in the Washington, DC Metropolitan Area. As a manager in the company, Althea ensures the successful delivery of services to her customers including financial reporting, internal controls evaluation, accounting and auditing.  Over the past eight years, Althea has acquired significant experience while working with non-profit organizations including charter schools and churches to help them meet their accounting and tax needs.  A respected professional in her field, Althea is very knowledgeable, approachable and always willing to help. She is the mother of three children. Althea enjoys supporting community-based organizations including youth, education and other causes.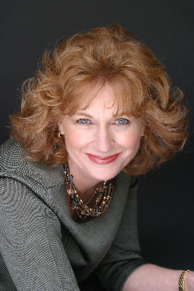 Katherine Bessell Wurzburg - Secretary
Katherine uses her marketing and leadership expertise to assist professional trade associations and nonprofit educational and charitable organizations with branding, event planning and leadership training She honed her leadership skills volunteering for nonprofit educational and charitable organizations including the Junior League, Stanford University Cantor Arts Center, Forging Connections, Rebuilding Together, Association of Image Consultants International, Rising International, and Ms. Magazine. Katherine is the co-author of Executive Etiquette Power, the Fundamentals of Leadership Nominating Manual for the Junior League of Palo Alto-Mid Peninsula and The Restaurateur's Easy Guide to Do-It-Yourself Public Relations.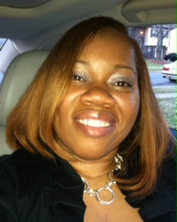 Terel Reid, MEd, NBCT
Terel has been a special educator in Montgomery County Public Schools for 14 years and has taught every subject and skill level. Her educational background includes a Bachelor of Science and Masters degrees, in Special Education, both from the University of Maryland, College Park. In 2010, she became a National Board Certified Teacher. Born in Jamaica, West Indies, Terel moved to the United States as a child and has lived in Prince George's County for the past 35 years. Terel volunteers with several local organizations in order to help women and children, including at-risk youth. She loves being an educator and helping students realize their dreams through education. She believes every student should be valued and treated with respect and that having an education should empower a student to help him or her make a positive contribution to our world.
Tahlee Mambia, MPH
Tahlee Mambia has spent many years mentoring and supporting the development of young girls. Born and raised on the south side of Chicago, Tahlee began mentoring and tutoring children at the local Boys and Girls Club. She continued mentoring while in college with the "Dr. Betty Shabazz Delta Academy", whose mission is to groom young 8th grade girls to be leaders in their community. Tahlee was also a mentor with the "TALKS" mentoring program, a curriculum-based program that help steer young boys and girls through middle school by sharing wisdom. Upon relocating to Maryland, Tahlee became a mentor and coach with the Anne Arundel chapter of Girls on the Run. Tahlee holds a Bachelor's of Science in Communications from the University of Illinois at Champaign, Urbana and a Master's of Arts in Advertising and P.R. from DePaul University. Currently she is a Diabetes Care Specialist with Novo Nordisk Inc.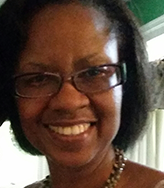 Jean Welsh, MD
Dr. Jean Welsh is a board certified pediatrician, and has been in private practice in Silver Spring, Maryland for many years. She is a graduate of the University of California, Irvine and completed her medical residency at Howard University. Dr. Welsh was a co-presenter of the workshop Coming of Age at the first Every Girl Can "SMART Image" conference in 2008 and also served on the STEMtastic panel at the 2015 conference. An active member of several community-based organizations, Dr. Welsh is the mother of three daughters, 22, 20, and 19 years old who are college students and graduates of Montgomery County public schools.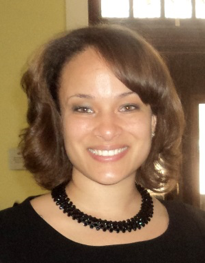 Camille Haynes, MPH
Camille V. Haynes (Formerly Harris) is a program manager at the Association of Reproductive Health Professionals.  She is an experienced educator and manager, having developed and implemented an award-winning teen pregnancy prevention program for the Boys and Girls Clubs of Greater Washington where she served as a director of the Silver Spring branch.  Camille has also worked for Concerned Black Men, The Women's Collective and The Quality Education for Minorities Network providing HIV/AIDS and STI prevention education to youth and adults.  Camille holds a Master of Public Health degree from The George Washington University and a Bachelor of Science degree in Biology from Hampton University in Virginia.  Camille also serves on the executive board of a local non-profit organization.
Youth Advisers to the Board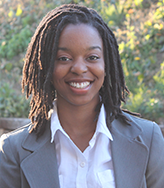 Crystal Jackson, B.A.
Crystal Marie Jackson is a 2010 graduate of Elizabeth Seton High School and a Spelman College Alumna, class of 2014. At Spelman she completed a Bachelors of Arts in Psychology with a minor in Japanese Studies. Crystal is currently employed by KIPP DC as an Office Manager at Grow Academy in Northwest Washington DC. She has a passion for providing developmental support to growing organizations. Crystal has been a volunteer with the Every Girl Can conference since 2014 and a youth adviser to the Board of Directors since 2015.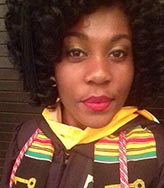 Onyinye Nworokie
Onyinye Nwokorie is a graduate of Springbrook High School and Towson University. At Towson, she earned two Bachelor of Arts degrees in Communication Studies and Mass Communications with a concentration in Strategic Public Relations. While at Towson, she served as vice president of the Collegiate Chapter of the National Council of Negro Women. Nworokie has been a volunteer with the Every Girl Can conference since 2009 and a youth adviser to the Board of Directors since 2015. Nwokorie is passionate about empowering young girls and women in mind, body and spirit
Advisory Board
Gillian Cadogen, CPA – Accountant
Paulette Watson, Ph.D. – Former Educational Consultant, Massachusetts, Board of Education.
L. Isabelle Blackwood-Ellis, Ph.D. – Clinical Psychologist, Co-Owner, Psychological and Educational Associates
Dawnielle Farrar-Gaines, Ph.D. – Senior Materials and Mechanical Engineer, Johns Hopkins University, Applied Physics Lab
Claire Nelson, Ph.D. – Engineer and Futurist, Sagient Futures
Chu Chu Onwuachi-Saunders, MD, MPH – Pediatrician, Public Health Consultant and Author
Elaine Knight, Ph.D.
Research Scientist, NIH
Teen Council
Coming soon.
Girls in 8th to 12th grade and college students may send a message of inquiry/interest to EGCLI secretaty, Katherine Wurzburg at katherine@wurzburg.us