Background
The Every Girl Can™ Learning Institute, Inc. (EGCLI) was incorporated in Maryland on March 10, 2015 and received non-profit status in September of that year. Based in Silver Spring, Maryland, USA, EGCLI is committed to enriching the lives of girls to soar and thrive. Our two-fold mission is to provide girls life skills enrichment programs that help ensure their success in school, career and community; and to give them experiences, exposure and tools that build confidence, a positive self-image, respect, trust and integrity in their everyday lives.
EGCLI made its public debut as the new sponsor of the Every Girl Can™ Conference (formerly the Every Girl Can™ "SMART Image" Conference under the management of KYMS Image International, LLC). Themed Girls Rising Through Leadership, the 8th Annual Conference for girls in 5th to 8th grade and women took place on Saturday, May 7, 2016 at Montgomery College, Health Sciences Center, Silver Spring/Takoma Park campus. The event was free for girls and supported in part by the generous donation of time and resources by Montgomery College, dedicated business and professional women as well as sponsors under the guidance of the EGCLI Board of Directors.
EGCLI founder and president, Yasmin Anderson-Smith, first created Every Girl Can™ as an after-school enrichment program at Takoma Park Middle School (TPMS) in 2007 during her first term there as PTA co-president. http://bit.ly/1UNJArq. Yasmin responded to the need for a new after-school program for girls at TPMS with the words, "I can do it." In 2008, Yasmin launched the Every Girl Can™ "SMART Image" Conference (held at Riderwood in Silver Spring, Maryland) in order to include other professional women and reach even more girls. In 2009, 2010, 2011, 2013 and 2014, conferences were held at Bowie State University in collaboration with the Henry Wise Wellness Center. The 2015 conference, themed, Your Future is STEMtastic, was held at Montgomery College. Please watch the conference video here  http://bit.ly/1JiKwOt  and visit our Videos page to view more clips of past conferences.
Board of Directors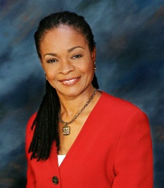 Yasmin Anderson-Smith, Colesville, MD – Founder/President
Yasmin Anderson-Smith, MCRP is an award-winning speaker, trainer, coach and author who earned her graduate degree from Howard University. Yasmin ignites and inspires  young and mid-career professionals to soar and shine with distinction and gain competitive advantage in today's crowded global business marketplace. A former management professional, Yasmin re-branded her career in 2007 as an entrepreneur. Her leading-edge experience in workplace excellence training, personal branding, professional development and civility skills helps college students, business women and young professionals sharpen their skills in career-readiness and advancement. Known as a leader in her field, Yasmin brings high enthusiasm, insight and inspiration to all her programs in order to touch the hearts and minds of participants. In 2007, Yasmin created Every Girl Can™ to help teen girls project confidence, practice civility and embrace a healthy body image. Yasmin has published several articles, a white paper and blogs on business image, personal branding and civility http://bit.ly/1lbhjYh and is co-author of the books The Power of Civility and Executive Image Power. This Jamaican-born Maryland resident is the mother of three college graduates  who are MCPS graduates.
Wendy Brisley, Ed.D, Alexandria, VA
Dr. Wendy Brisley is a dedicated, proactive professional, with nearly 30 years of experience advancing education. Extensive experience working in diverse settings, including teaching and leadership administration roles, contributing across the educational lifespan. Successfully managed students, people, projects and programs to further the needs of those who are marginalized and advanced organizational goals through creative, innovative approaches. Approaches education with an enthusiastic spirit to ensure optimal level of success for all that are served.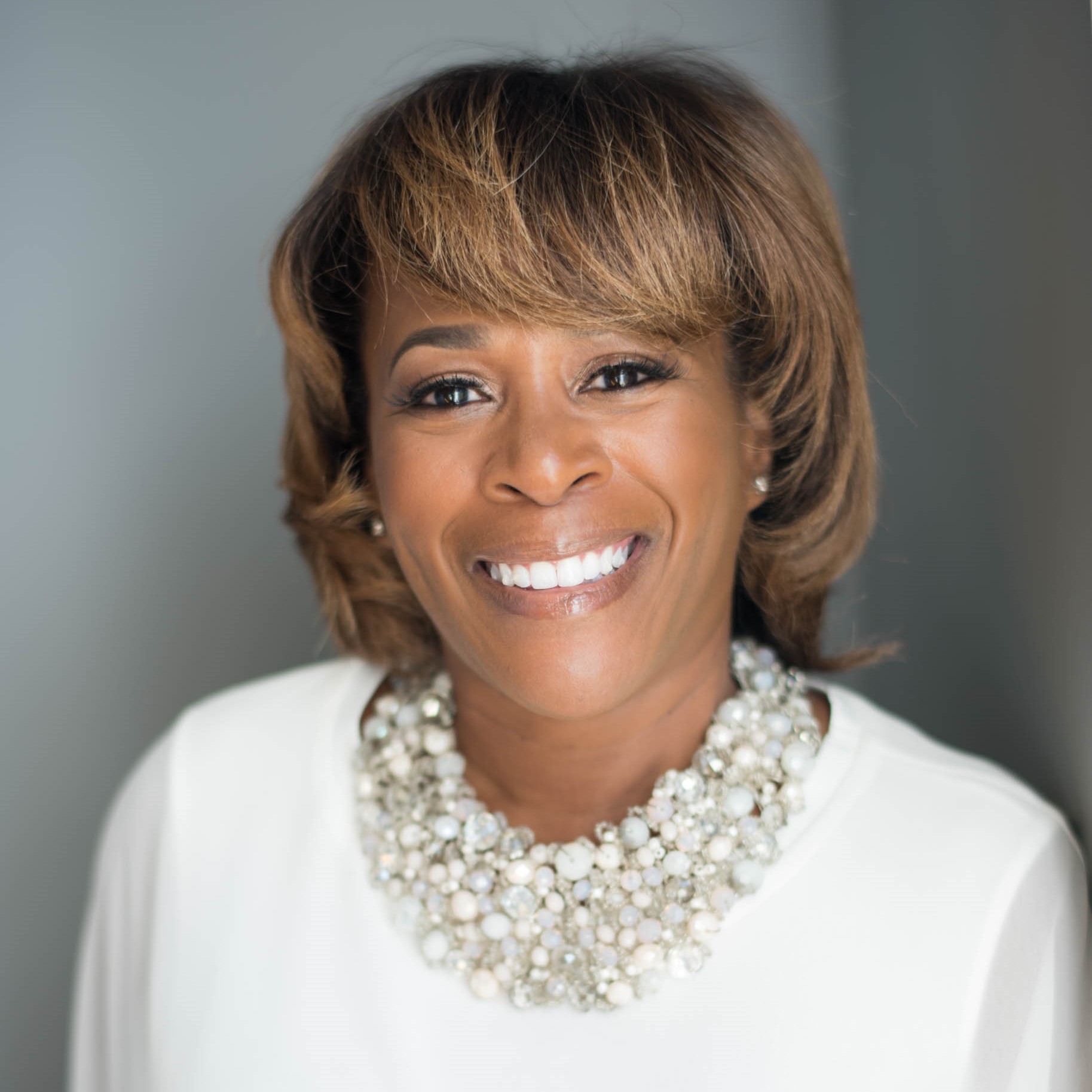 Dona Marshall, Ret. Federal Govt. Management Professional
Doña M. Marshall is a graduate of Bennett College where she earned a Bachelor of Arts degree in Sociology. Her distinguished public service career of over thirty years in the Federal government includes positions such as U.S. Marshall with the Department of Justice, Equal Employment Opportunity (EEO) Specialist with the Consumer Product Safety Commission and later, EEO Manager for Rural Development's Civil Rights Division. Ms. Marshall also served as, Chief for the Employment Investigation Division, which has responsibility for processing EEO complaints and achieving the overarching goal of fair and equitable treatment for all customers in the conduct of investigations. These experiences helped Ms. Marshall master skills in management, leadership, counseling, mediation, EEO training and compliance reviews. Ms. Marshall is a member of Alpha Kappa Alpha Sorority, Inc., the National Alumnae Association of Bennett College and a Life member of the National Council of Negro Women. She is the mother of one adult son and is committed to helping youth to succeed in and out of school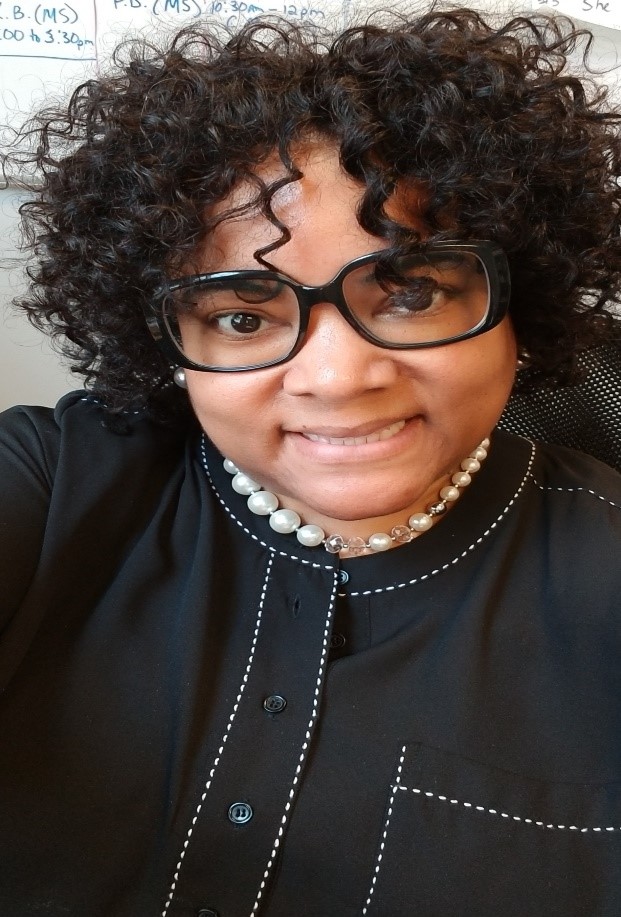 Renee Neely, PhD, Washington DC
Dr. Renee Neely is a two-time Bowie State University alumna, who holds a Bachelor of Science in Political Science, a Masters of Arts in Counseling Psychology, and a Doctor of Psychology in Clinical Psychology from Argosy University. For the past 13-years, she has served as a Psychologist within the District of Columbia Public Charter School system, where she is responsible for serving over 700 students and families. Prior to her current position, Dr. Neely served as a Congressional Fellow for Congressman "Bobby" Scott, VA (D). In this role she advocated for children and families by drafting legislation for initiatives within the areas of juvenile justice, education, health disparities, and workforce development. Dr. Neely's diverse work history also includes her dedication and commitment to serving as the Co-Founder for S.A.S.S.I.E. Mentoring Inc. and Metropolitan Psychological Group, LLC. Dr. Neely's member affiliations include the National Council of Negro Women (NCNW) and the American Psychological Association (APA).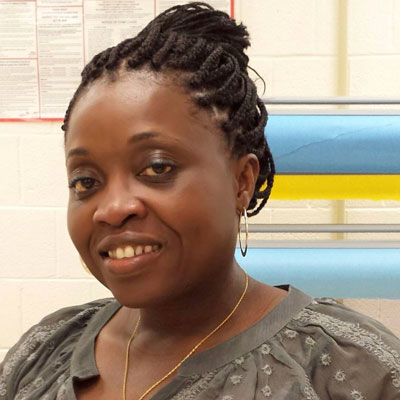 Udean Mars Williams, M.A. Hyattsville, MD
Udean Mars Williams, M.A. is a highly experienced high school teacher and college adjunct professor with strong leadership skills in education program development. Udean holds a BS degree in Biology and Chemistry from Howard University and a master's in educational administration from Trinity University. Udean has been involved in the teaching profession for over 11 years and currently teaches International Baccalaureate 7th grade science while pursuing a doctorate in International Psychology. Previously, Udean taught high school Biology, Physics and Environmental Science. Udean has worked with diverse groups of children and young adults, teaching science and health-related programs across school grades and college levels in a variety of physical and instructional program settings. Originally from Saint Vincent and the Grenadines, Udean's work experience also includes curriculum development, staff training and instructor assessment.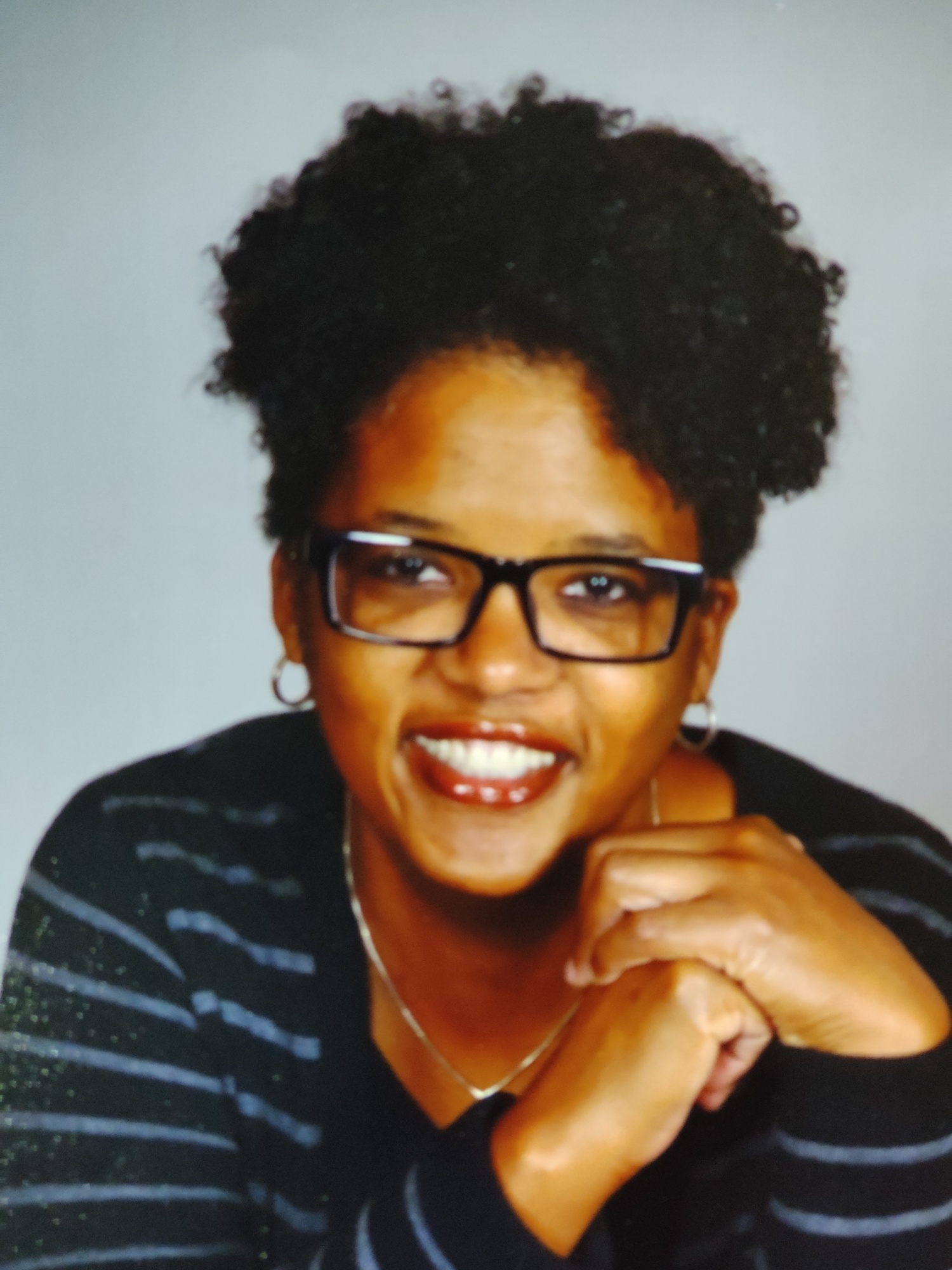 Tracie Bailey, MBA, Colesville, MD
Tracie Bailey, Treasurer, Pro Temp. has more than twenty years experience in accounting, across disciplines including not-for profit associations, hotel/hospitality and healthcare. Tracie brings strong, proven account skills in accounting and financial analysis and is committed to helping others.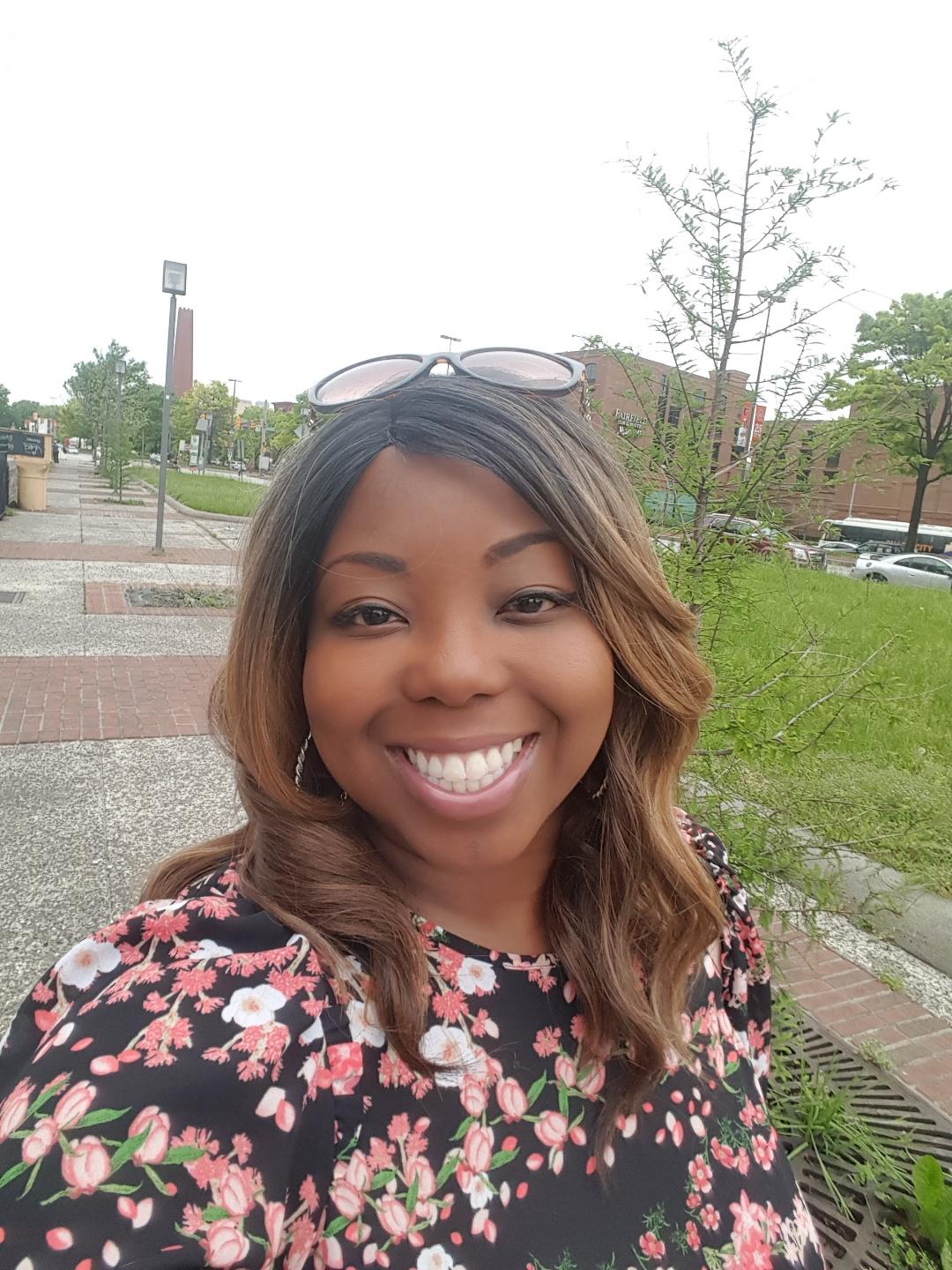 Manda Jackson, MSc., Clinton, MD
With a decade of experience in K-12 classroom education, tutoring, and mentoring, Manda has dedicated her life and career to the success of children.  Specializing in Science, Technology, Engineering, and Math (STEM) education, she currently serves as a Science Instructional Coach, where she works with Johns Hopkins University Science of Learning Institute developing a spatially-enhanced elementary curriculum. Manda has a Masters of Arts in K-12 STEM from UMBC and Bachelor of Science in Biology from Voorhees College. She is a curriculum developer and a certified Google Educator. Manda is an active participant in STEM education conferences and training and is often called to speak and present.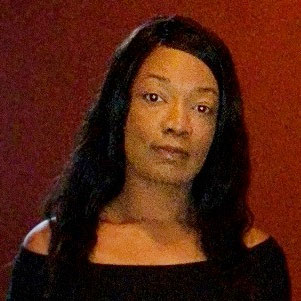 Charlene D. Rowe, PhD., Accokeek, MD
Dr. Charlene D. Rowe is a veteran, of the United States Air Force, with 20 years of experience in leadership, program/project management, education, and training. While on active duty, in the military, she obtained her Bachelors and MBA. After serving honorably in the military, she began working in the federal government; it was during this time, Charlene decided to pursue her Doctorate in Business Administration. After receiving her Doctorate, from the University of Phoenix, she continued to pursue certifications to enhance her knowledge and skill set in project and program management. Charlene takes great pride in her ability to effectively navigate her career, education, and family, while still pursuing ways to give back to her community. She has volunteered with several charity events throughout her career in the military and as a civil servant in the federal government. Charlene is a firm believer in being a positive role model for her children. She is married with 3 children; daughter (20); and two sons (12) and (8). She believes that children will have a better chance in life, if they are inundated with positive role models to help them succeed in their educational journey. In her spare time, Charlene enjoys reading, singing, and spending time with her family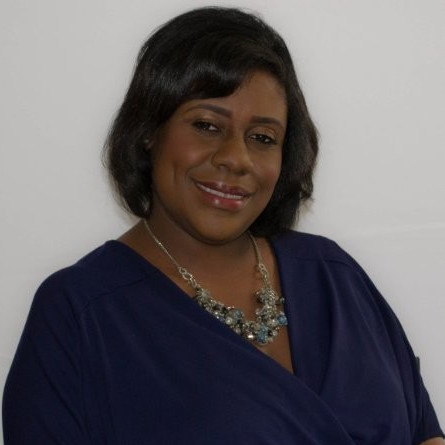 Michele February, BSc., Silver Spring, MD
A proud graduate of Howard University Michele February is an entrepreneur and occupational therapist licensed to work in MD and DC. Prior to starting ACT INC., a business dedicated to providing compassionate services to our senior population. Michele worked for a few of the leading healthcare companies in the region. Including: National Rehabilitation Hospital, John's Hopkins, Washington Adventist Hospital, Holy Cross Hospital and many more. Through these experiences her knowledge along with passion for caring for others was nurtured and developed.
A wife of 12 years and mother to two high achieving and energetic girls Michele is always on the move. She enjoys engaging in opportunities that will continue to challenge her.
Youth Advisers to the Board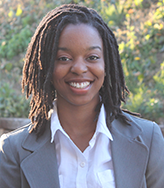 Crystal Jackson, B.A.
Crystal Marie Jackson is a 2010 graduate of Elizabeth Seton High School and a Spelman College Alumna, Class of 2014. At Spelman she completed a Bachelor of Arts in Psychology with a minor in Japanese Studies. Crystal is currently employed by KIPP DC as an Office Manager at Grow Academy in Northwest Washington DC. She has a passion for providing developmental support to growing organizations. Crystal has been a volunteer with the Every Girl Can Conference since 2014 and a youth adviser to the Board of Directors since 2015.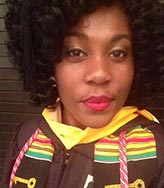 Onyinye Nworokie, B.A.
Onyinye Nwokorie is a graduate of Springbrook High School and Towson University. At Towson, she earned two Bachelor of Arts degrees in Communication Studies and Mass Communications with a concentration in Strategic Public Relations. While at Towson, she served as vice president of the Collegiate Chapter of the National Council of Negro Women. Nworokie has been a volunteer with the Every Girl Can Conference since 2009 and a youth adviser to the Board of Directors since 2015. Nwokorie is passionate about empowering young girls and women in mind, body and spirit.
Advisory Board
L. Isabelle Blackwood-Ellis, PhD – Clinical Psychologist, Co-Owner, Psychological and Educational Associates
Gillian Cadogen, CPA – Accountant
Dawnielle Farrar-Gaines, PhD – Senior Materials and Mechanical Engineer, Johns Hopkins University, Applied Physics Lab
Elaine Knight, PhD -Research Scientist, NIH
Claire Nelson, PhD – Engineer and Futurist, Sagient Futures
Chu Chu Onwuachi-Saunders, MD, MPH – Pediatrician, Public Health Consultant and Author
Paulette Watson, PhD – Former Educational Consultant, Massachusetts, Board of Education
Teen Council
Coming soon.
Girls in 8th to 12th grade and college students may send a message of inquiry/interest to EGCLI secretaty, Katherine Wurzburg at katherine@wurzburg.us